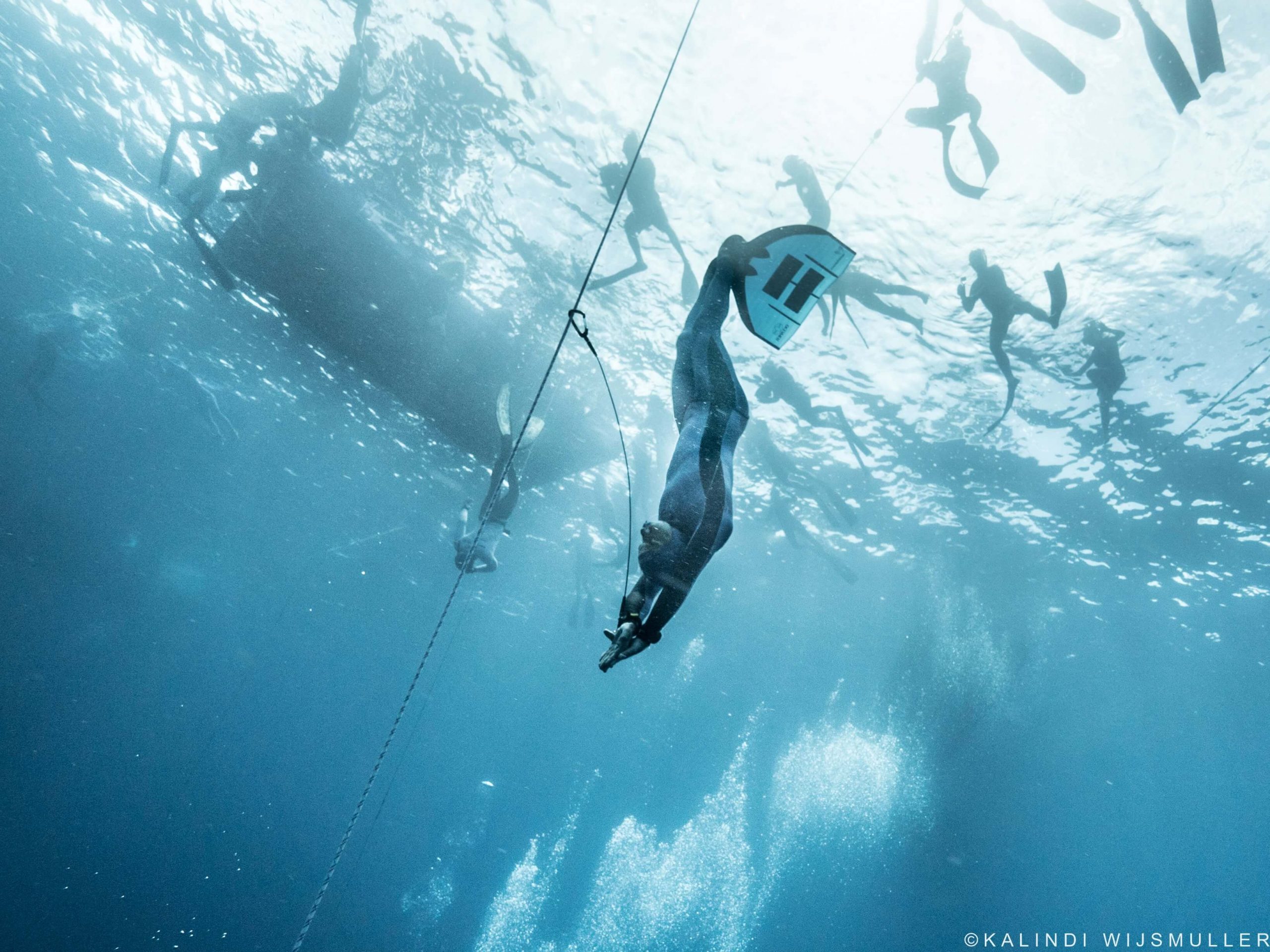 16 Jun

Freediving and the Subtle Art of 'Mind F#cking'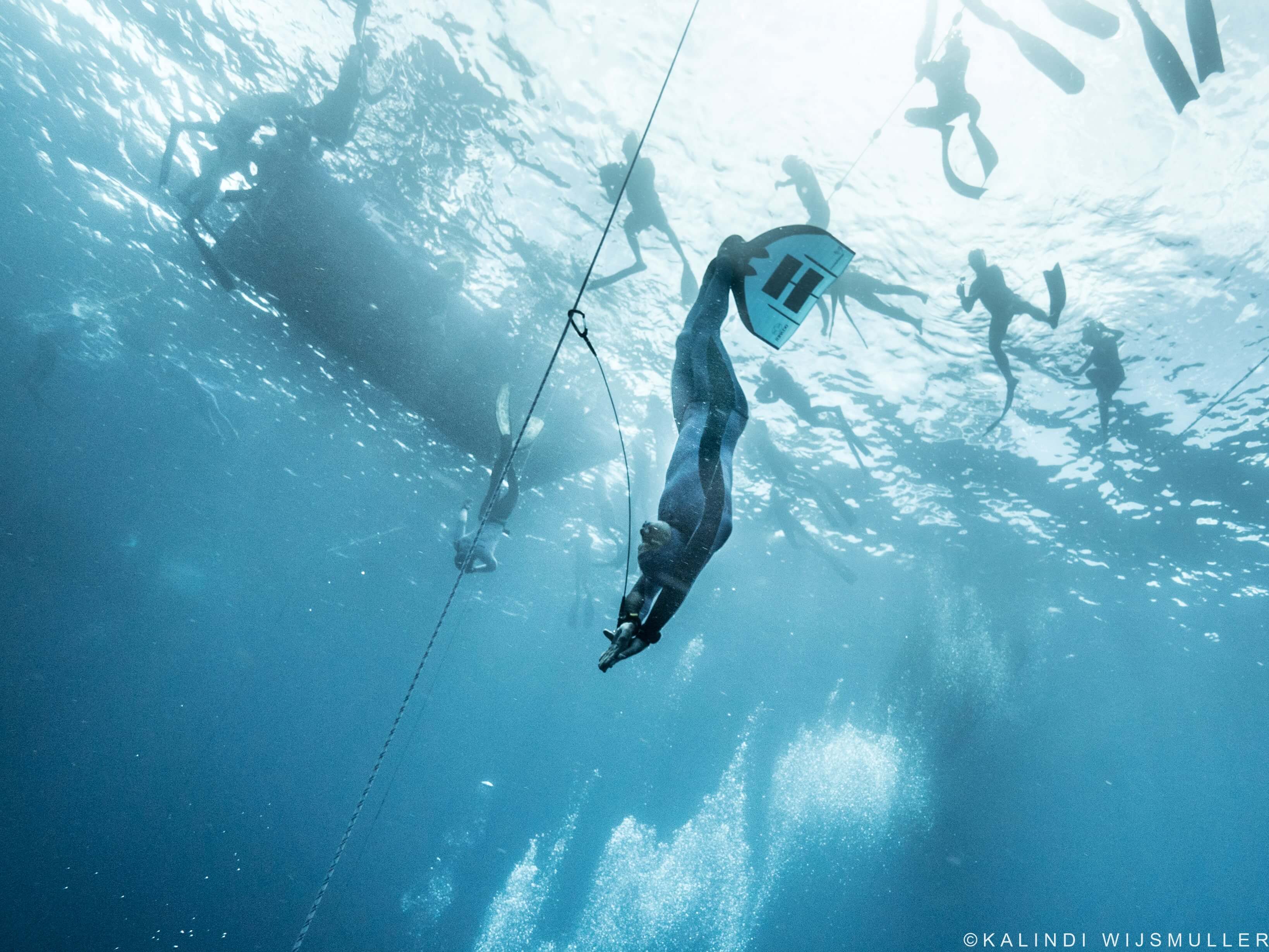 Nothing  terrifies a freediver more than round numbers. A 59 metre dive? Not a problem! 60 metres? Oh, that's deep…
Freediving is so often referred to as a sport that is more mental than physical and many athletes develop tricks to manipulate their own minds when they are uneasy about a dive. Freediving instructors have a very similar repertoire of tricks that they use to manipulate, put to ease or in short 'mind fuck' their students.
A friend of mine was struggling to reach 40 metres depth, consistently turning around at 38 metres and telling me he was having trouble equalising his ears (the classic excuse in freediving.)  I knew him well and knew that he was just afraid to do the dive. So the next time we went diving I told him, "I'll set the line to 38 metres. Forget about 40 metres today, just enjoy the dives." Little did he know that I had actually set the line to…40 metres.
Surprise surprise, he easily reached the bottom and returned with ease to the surface. The bewildered look on his face was priceless when he looked at his
dive computer and saw that magic number: 40. At first he didn't notice the twinkle in my eye that said, 'that's right…mind fuck.'
I have been known to mind fuck myself as well. When training 'no fin' dives (breast stroke down and up) the swim up can be daunting, nothing to assist you in your ascent and a whole lot of water between you and the surface. So often what I do is tell myself over and over that the dive actually finishes at the bottom, that there is no swim up. Of course when I do reach the bottom and have to swim back up I yell abuse at myself. I don't like being lied to, you see.
It's much the same when I mentally shave metres off the training dives.' No, no, no,' I tell myself. 'I'm not diving to 90 metres today. This is just an easy 75 metre dive'
You cannot mind fuck people that you're training too often otherwise they'll stop trusting you. Sometimes I worry that I'll stop trusting myself. That the diving part of my brain will one day tell me, 'no! I know exactly how deep that line is and I don't trust you anymore' But I'll cross that bridge when I get there.
Related Tag: Freediving Sydney