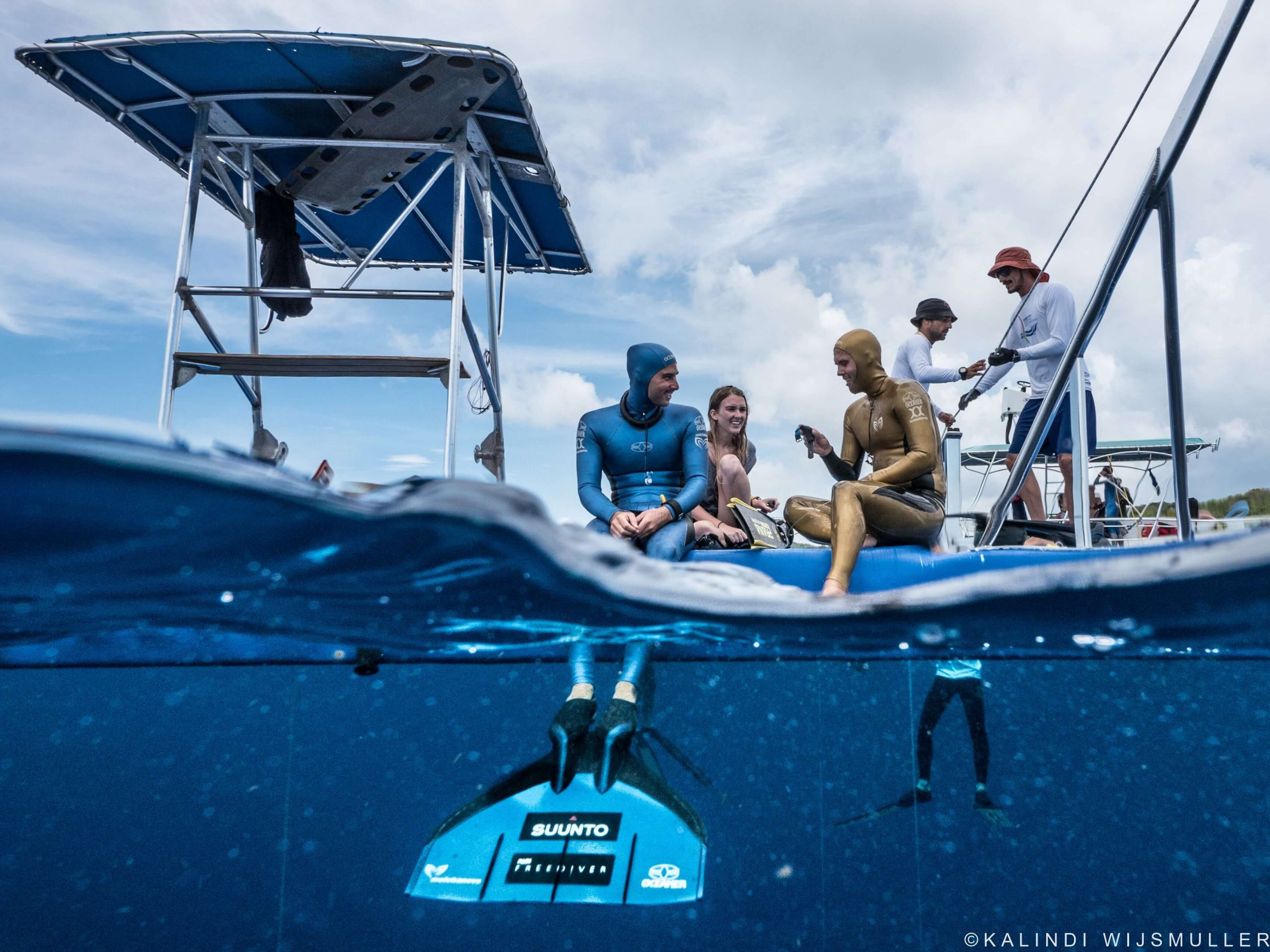 04 Sep

Freediving Sydney
Freediving Sydney
Learning to freedive is an exciting and fun experience, and while warm tropical waters can be enticing there are plenty of good reasons to learn freediving in temperate waters too. I have been instructing in Bali as well as Sydney, and I have really enjoyed teaching freediving in both places. 
The small group classes we offer in Sydney ensure you have lots of one on one time and that you receive very personalised freediving training. The dives out at Lilli Pilli in Port Hacking are easy to get to and the conditions are usually good, being sheltered from wind and ocean currents. freedive course
What Happens on a Freedive Course in Lilli Pilli
We meet at the carpark and have a safety briefing before heading down to the water. We take up to four people per buoy, that way everyone gets in plenty of dives to try out their new skills and learn to freedive! In this first session we focus on relaxation before a dive, equalisation and the basics of free immersion and constant weight techniques, and of course the recovery breathing at the end of the dive. Depending on your experience you might be focusing more on refining your techniques. Complete beginners will be enjoying their first experience of freediving and will find that they will progress very quickly. After the morning session we have a break and have lunch and a hot drink at a local café.
In the afternoon session we focus on duck diving, body and head position, finning technique and turning at the bottom of the line. If anyone has any equalisation issues we try different ways to solve theses issues. Lastly, we train everyone in a rescue dive. By mid afternoon everyone has had plenty of opportunities to dive and feel comfortable as a certified freediver! As long as you wear a good quality wetsuit, you should be fine in the temperate waters. I wear a two piece 2/3mm with a hood and this is fine for freediving in Sydney in early winter or spring.
Freedive Sites in Sydney
Sydney has some incredible dive sites, so why wait till your next holiday, if you can learn on a weekend here! Once you are certified, you will be ready to explore the spectacular sites such as:
Cabbage Tree Bay reserve at Shelly beach in Manly or,

Gordons Bay at Clovelly.
At these dive sites in Sydney you can freedive down to get a closer look at animals like wobbegongs, eagle rays, blue gropers, octopus, flatheads and so many more amazing fish. The beauty of the underwater world of temperate waters is just stunning. You get the kelp, the rocky habitats, the colourful sponges, and so many amazing quirky creatures. So rug up, and enjoy freediving in Sydney this spring!
Freedive Courses in Sydney
Keen to dive in Sydney? Let us know! or check out Freediving Central for courses in Sydney, Newcastle or the Central Coast.
[maxbutton id="2″ url="mailto:deepweekfreediving@gmail.com" text="Contact Us" ]