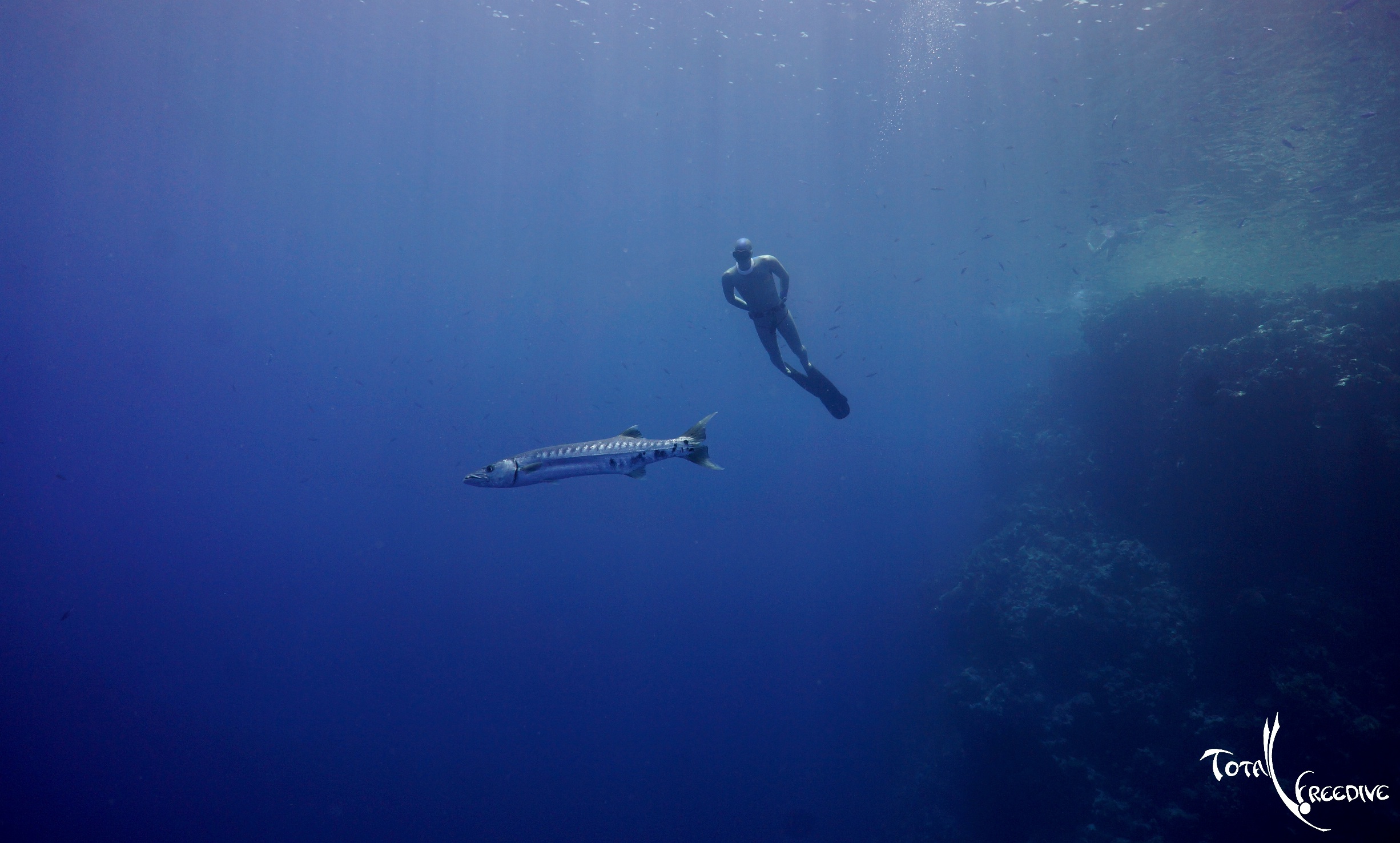 28 Dec

Top 5 places to dive in Queensland!

Hey Freediving Family!

We continue our freediving road trip, exploring the amazing spots we have here in Australia!

If you read our latest post you know all about the best diving spots in NSW, but what about Queensland? Don't worry, we've got you covered!

Let's explore together the best 5 dive spots you can access in Queensland:

Imagine a group of ships sunken since 1963 providing a haven for coral, more than 100 fish species and other marine life. Looks like a pretty cool place to dive, right? Well, that's what Tangalooma Wrecks are all about!

Located in Moreton Island and close to Brisbane, the cluster of sunken shipwrecks is the island's main attraction. A beautiful 15-20 minute beach walk will take you to a sight that will take your breathe away. Remember to get your breath back, you'll need it for your dive.

You can choose to camp overnight, close to the wrecks to have a full experience. You can even do a night time kayak tour! Also, if you like taking photos, the wrecks won't let you down. From aerial to down under with the vessels shots, you will find pintoresque worlds that will brighten your feed.

For more info, check QLD's website

https://www.queensland.com/au/en/places-to-see/experiences/islands/photos-of-moreton-island.html

Continuing with the underwater exploration of sunken ships, we especially recommend the HMAS Brisbane. This 115 metres former Australian war ship, it used to be a Royal Australian Navy guided-missile destroyer, was scuttled in 2005 to create an artificial dive site.

Located just 5 km offshore of the Sunshine Coast, just a few kilometres from Mooloolaba, the HMAS Brisbane is one of the best spot dives in Australia. Why? Well, the vessel is sitting upright on her keel which makes her a friendly space when diving. The ship's funnel is only 3 metres below the surface. You can access the main decks at 15 metres and reach the engine and boiler room further down if you're an experienced diver. There is plenty to see at whichever depth you are comfortable with!

You can dive this spot all year round and access it from the shore. It doesn't get much better than that! No, actually it does. Even though it is not an "old" sunken shipwreck, it is already home to marine fish and other marine life. You can spot clown fish, colourful wrasse, lion fish, octopi, turtles, gropers and more.

The SS Yongala Wreck is recognized as one of the best diving wrecks in the world. The ship sank in 1911 and laid deep on the ocean's sandy bottom undiscovered for more than half a century!

Located near Cape Bowling Green, Townsville the SS Yongala is one of the largest (110 metres long), and most intact historic shipwrecks. The wreck is the only reef formation in the area and it provides haven to a large number of fish such as giant Queensland gropers and schooling barracuda. You will also find sea snakes, eels, rays, and sharks.

The visibility at the wreck isn't always the best and there is often a strong current on the surface. Take this into account when you go freediving and we definitely recommend this spot for more experienced freedivers.

If you are looking for some encounter with Mantas, then Lady Elliot Island, a.k.a. "Home of the Manta Ray", is the place to go! During the months of winter, you can easily find a large group of them flocking to the island.

It is also home for corals and underwater gardens close from the shore, making it a very friendly place to freedive or snorkel for beginners. If you explore deeper waters on the west side of the island, you will also find dolphins and turtles.

There are 20 incredible dive sites around the island, easily accessible by boat dives, and snorkeling trails, too. And visibility is good all year round. The island also promotes sustainable actions such as single-use plastic free, water conservation, waste management, and solar power. They also conduct with the University of Queensland a multidisciplinary research program called Project Manta.
Cod Hole, The Great Barrier Reef
The Cod Hole dive site is famous for its many, big and friendly Potato Cods. These 150 kilograms fish are very used to being fed by dive boats and divers so expect them to come close. You will find them at a depth of 15 metres approximately.
Located in the Great Barrier Reef, 96 kilometres north of Cairns, this world-famous dive site offers great visibility and practically no currents. Besides the Cod, you can also find other fish like Emperor Angel, Trigger Fishes, and Maori Wrasses.
So let's go and explore our natural playground! If you have any special spots you'd like to share with the freediving community, let us know!
Thank you once again and I'll see you in the water somewhere!
Related Tag: Freediving Tours Sydney